Accountants Types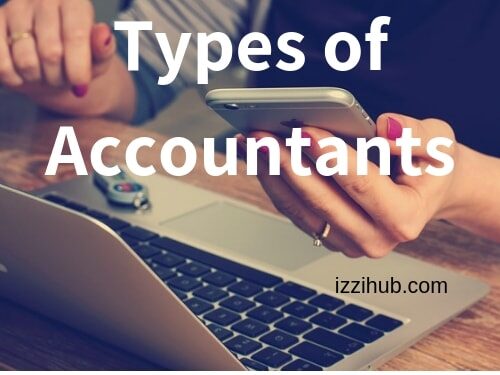 What are Types of Accountants
Before going to discuss the types of accountant you should know the definition of accounting. Accounting is the process from recording the general entries to analysis of reports.
As Per Business dictionary: Practice and body of knowledge concerned primarily with methods for recording transactions, keeping financial records, performing internal audits, reporting and analyzing financial information to the management, and advising on taxation matters.
It is a systematic process of identifying, recording, measuring, classifying, verifying, summarizing, interpreting and communicating financial information. It reveals profit or loss for a given period, and the value and nature of a firm's assets, liabilities and owners' equity.
Accounting provides information on the
resources available to a firm,
the means employed to finance those resources, and
the results achieved through their use.
Types of Accountants by Authority
Simple Accountant: These are clerical types of an accountant, which almost every organization has. Their role is related to bookkeeping, to update the books of accounts, like Day book, General Ledgers
Charted Accountant: Who passed the professional certificate from the charted accountancy bodies. They have the authority to pass the financial statements and accounts as per defined the legal relevant authority.
Types of Accountants by Activity
Charted Accountant: Who passed the exams from charted accountancy bodies like, ICAP, ICAEW ETC. Their Role is certifying Financial Statements of the organization at the end of the fiscal year
Cost Accountant: Their role is related to the cost of the product, stock inventory maintained for reducing the cost. The accountant who is involved in the cost of goods sold or cost of goods manufactured is called cost accountant.
Management Accountant: Management accountant are involved in business managerial level activities. Analysis the financial reporting, costing, taxation matters. Overall they are looking the working of Financial accounts, Costing of products or services, tax and other legal matters related to accounts.