Minor as a Partner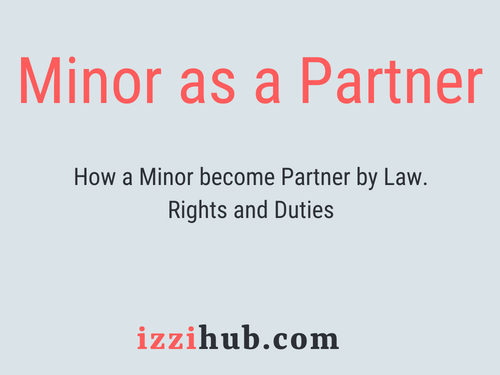 There are multiple types of partners, out of them one type of partner is minor partner. In law, a person who is not adult is called Minor. Like in united state Minor age will be before the 18 years old. this may vary from country to country laws. Some countries have 15, 16, 17 etc. Because as per law minor is not matured or have not sense of facing liability, can not participant in legal matters. He have no legal authority to do any contract, poll vote etc.
As per civil law : A baby or individual who is under the time of lawful capability is called Minor
Minor as a Partner
As per partnership act 1932 section 30, a minor can be added in firm for the benefit of business growth with the consent of all partners.
Features of Minor as Partner are