6 Benefits Uber Clone Solution Offer to Your Transportation Business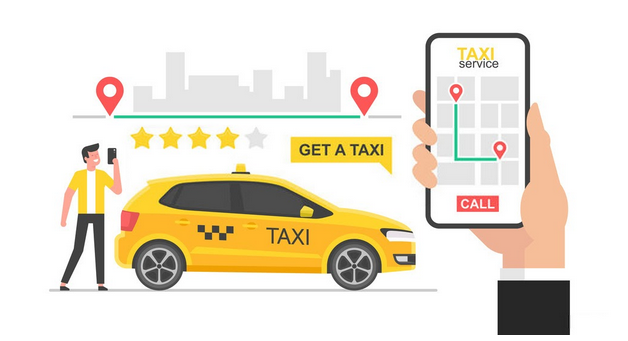 Managing the transportation business is a complicated process; hence you need a digital solution that helps you manage everything smartly. A digital solution can help you track orders using GPS technology, manage scheduled riders, and have a look over the history as well.
Mobility helps businesses to manage everything systematically, right from one place. It also enables them to update their ideal customers about their requests, make changes to the orders in progress, and improve supply chain management.
If you want to know how to be successful in business and have power on the hand, then choosing mobility is the best option. Read the article to understand why Uber clone is essential and how it benefits your transportation business.
Reason to Justify Why Develop Mobility Solution Like Uber?
The global transportation market is estimated to reach around $7.8 Trillion by 2027. During the COVID-19 pandemic, the market reached US$6. 2 Trillion in 2020 and is estimated to increase by a revised size. The global truck transportation segment in Canada, Japan, and the USA will drive a CAGR of 2.7% estimated for this segment.
The ride-sharing market will grow by 16.6% CAGR between 2021 and 2026. The market is predicted to grow from 85.8 billion in 2021 to USD 185.1 billion by the end of 2026. Before the pandemic, ride-sharing services were the most preferred because they provide cost-effective and convenient ways of booking rides.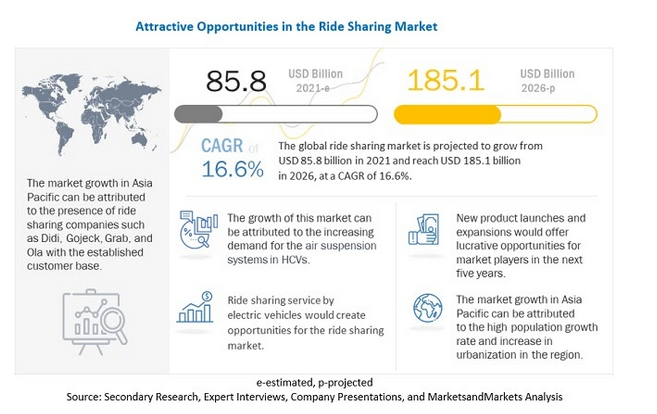 Image: (Source)
Thankfully, modern technology can provide you with the best solution for your transportation business. No wonder if you're looking to have most of the operations at your fingertips, want to keep customers updated about location and other details, are looking for ways to raise capital for your business, or want to have a look over every activity.
Well, the answer to every requirement is straightforward; you just need an advanced and feature-rich solution that helps you perform everything smartly and hassle-free.
With the vying success achieved by a transportation app like Uber, ride-hailing startups consider following suit and want to understand how creating an app can be prominent. Uber has undoubtedly brought a transcendent revolution and hailed it as a convenient solution for entrepreneurs to go on. It encourages transportation businesses to follow different norms and kick start online.
Top Benefits Uber Clone Provides to Transportation Business
Gone were the days when consumers waited to acquire their consignment or hire ride-hailing or taxi-sharing services. Transportation is mainly responsible for overland freight movement in the U.S., with the market reaching 732.3 billion U.S. dollars in 2020. There are around 902,000 truck drivers employed at the movement, which is relatively less than what the industry needs.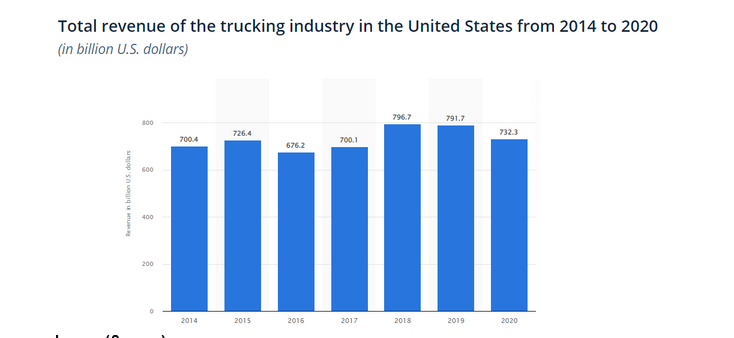 Image: (Source)
The total annual revenue of the trucking industry in the U.S. alone was 791.7 billion U.S. dollars in 2019. Today's tech-savvy consumers want to access everything right from their smart devices. Hence it becomes crucial for transportation businesses to develop their presence on the platform where their customers want them.
Developing mobile apps helps transportation businesses integrate technological advancements in the process and enhance customers' experience by offering excellent service every time.
From managing customers requests to controlling other business activities, a feature-rich app can help you complete all the tasks systematically. Investing in Uber clone app development can provide your transportation business with many benefits. Want to know which benefits you get when you choose to give a digital touch to your transportation business? Then explore the list of the top benefits right here.
Satisfy Your Business Requirements
The transportation segment is on the go, and businesses find it stressful to manage everything traditionally. They need custom solutions that satisfy all their growing needs. Feature-rich apps make it easier for them to manage traveling details, plan a route, find the traffic details, and more.
Monitor Every Business Activities
Launching an Uber-type taxi clone is undoubtedly a beneficial option that transportation can't afford to miss. Mobile apps come with GPS technology that makes it easier for admin to track the real-time location of the driver and vehicle. It also benefits employees or drivers to find the nearby route to reach the destination on time.
Save Time and Money
Transportation businesses can save time and cost simultaneously by choosing to invest in Uber-type digital solutions. It helps you with creative planning, monitoring drivers' activities, tracking the real-time location of your vehicles, and much more. All these together make it easier for you to complete more transportation deliveries and generate more money. However, it also provides competitive benefits for your transportation business.
Automate and Boost Service Providing
Mobility for the transportation business enables owners to automate different activities and boost service offerings simultaneously. It ensures to satisfy the needs of all the participants, including:
Passengers;
Drivers;
Business owner.
Business Owner
As a business owner, the advanced solution makes it easier for you to manage different activities. The more services you can manage, the more requests you get and generate more profit.
Passengers
Customers feel more convenient and comfortable when they get a chance to book a transportation service through the app. The app eliminates the need to call for transportation services and wait for a long time; they can get it instantly with a few taps on their smart device.
Drivers
Drivers can choose to accept more requests and earn more revenue. They can use route optimization and GPS technology to reach the passengers' location.
Provide Different Payment Methods
Modern customers are more likely to use mobile payment for settling billing. eMarketer report shows that the in-store mobile payment system hit a milestone in 2021. It has reached around 101 million among Americans, which shows 29% growth compared to 2020.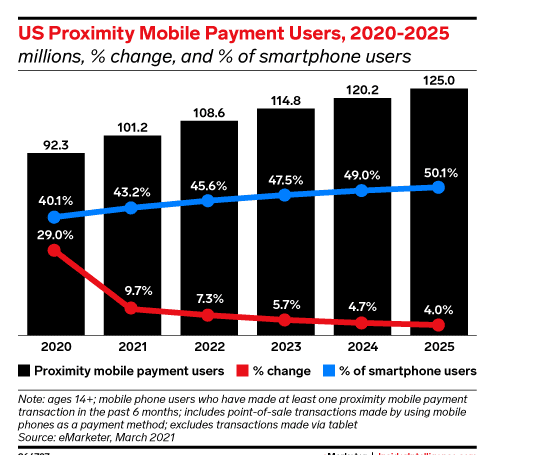 Image: (Source)
It means it becomes crucial for you to provide multiple payment options to your customers. It becomes easier for you by integrating different payment gateways into your mobile transportation app. You can provide your customers with different payment options like debit/ credit cards, cash, digital wallets, and more.
Smoother the Complex Process
Mobility helps you manage or restructure business activities systematically. It makes most of your operations smoother and effective. A transportation app similar to Uber enhances your business performance by enabling you to speed up various operations. Using a mobile app can enable business owners to gain significant and manage processes quickly and conveniently.
Conclusion
Undoubtedly digital solutions have swept deeply through the transportation segment. Developing a mobile app is a fast and effective way to enable tracking, real-time management, and managing other processes efficiently.
It provides numerous benefits like attracting more customers, increasing business efficiency, and reducing costs. Besides that, it also provides you with many more advantages; hence choosing to automate your transportation business can be a smart and profit-making decision.