Virtual Assistant Data Entry Services Freelancing Portfolio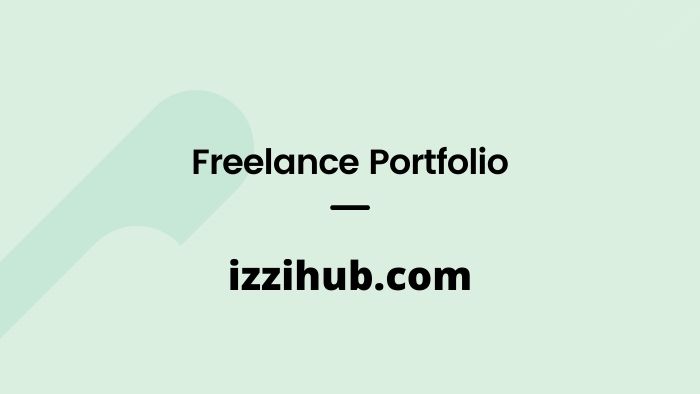 A freelancing portfolio might seem pretty useless when there are countless job sites for a freelancer to earn money. Elance, Guru, Freelancer even Fiverr, all provide their own extensive profile and portfolio features that make a 'standalone' portfolio futile.
Or do they?
Virtual Assitant Data Entry Services Portfolio
Even if you can do a great job on such freelancing sites (clients choose you, pay and rate your services), a professionally created freelancing portfolio can ONLY HELP your small business. Here is why:
1. Unlimited presentation opportunities for your freelance work
Most of freelancing job sites provide a limited showcase system for you. You can upload files and link to existing sites, but some of these marketplaces go even this far to actually limit the number of portfolio items you can show.
Want to place more of your work there? Pay more.
By having your own portfolio there are absolutely no limits. Want to show 3D images? Go for it? Videos? What's stopping you? Do you have 100 projects to showcase? There's no problem, it's your website after all.
When you're dealing with a freelancing job site, you'll need to use their portfolio system, on your website you're the one to create it.
Sliders, separate articles, photo galleries. The sky is the limit. The best way is to get the client through your interpersonal skills.
2. One place to showcase all your work
One of the things I dislike about using freelancing job sites is that I always need to update many portfolios at once. Which is time-consuming and annoying at the end of the day.
By running a single portfolio site, all I need to update is that exact site. No more doing the same thing over and over again. Once the portfolio site is up and running, all you need to do is to link to it and that's it. Visit how to be successful in this industry.
3. You can really showcase your skills of Virtual Assistant
I'm a web designer, so my small business web design and internet marketing portfolio can speak a lot about my web design skills. The reason I always tweak it and try to design it by the latest trends (it's actually under re-design now). Ways of knowing Reason helps in this regard.
I have unlimited possibilities, can try any technology and modify to my will. A programmer can even create his/her own content management system, a writer can use those sweet words to their full potential, while an SEO specialist can show what proper SEO work looks like, by getting good ranks for his/her site. Your counselling is also helpful for you're skills polishing.
4. You don't depend on anyone but yourself
I never liked creating content for others, this is why I don't blog on Facebook or keep my best work on freelancing job sites.
What happens if tomorrow your chosen site closes down? Or is acquired by another one, which deletes your portfolio? Before you say 'it can't happen, let's think about MySpace or even (if we're in the freelancing niche) Rent-A-Coder, which turned into vWorker and then was bought by Freelancer. Even more recently oDesk was taken over by Elance. You will get information by studying types of unemployment.
When you depend on another site for your presentation and work showcase, you need to understand there are risks. The site might get closed down. Or your account gets suspended. While it's a good idea to make full use of the profile section there, don't ignore your own portfolio.
Better to drive traffic from the freelancing site to your portfolio (and maybe lose that traffic, if anything happens), than to lose your entire portfolio.
5. Having a disgruntled client won't cost you your business
Most freelancing sites work on a rating based system: you provide the service and the clients rate you.
In theory, all is fine: you deliver great work and get great reviews. And yet there are clients who think that a 5-star review is something they shouldn't provide and they'd give you a 4.6 review for instance, which can really ruin your future business.
I have noticed that some clients, never give 5 stars, even if they are thrilled with the work provided by the freelancer. They just don't think it's an issue, but their rating can cause the freelancer future business. You should know about regard leadership point. The reason I personally choose my clients VERY carefully on Elance. If I see someone who's posting raving feedback and provides a rating smaller than 5 stars, then I stay away.
Let's say that a close to 5-star reviews is not such a huge deal, but what if you have a client who received the work but somehow is disgruntled (yes, there are such people who expect the impossible)? Such a client might act like everything is fine and then give you a small rating. There is the solution of word solver.
This will clearly impact your future business since any new client will be wary of your services. This means lowering your fees to attract the clients based on a small price and having the 'stigma' of a bad rating for months to come. When you're promoting your own portfolio, you can showcase the best testimonials and work, while not having a displeased client ruin your business without Blank Character.
(I'm not advising anyone to scam their clients or provide crappy service, just because you are in complete control over what gets posted on your portfolio site, though).
6. It's not that expensive anyway of Virtual Assistant
A domain name, a small hosting account and probably WordPress is what you need first. You might want to invest in a custom design, to make your portfolio look professional, but this is an expense that will help you drive more work and clients, by having a web site that's designed to the latest trends. That is why companies hire a life coach plan for their employees.
7. Makes you look like a true professional
A properly designed portfolio helps you stand out from the 'crowd'. Chances are you are not the only one providing a certain service, so being able to get your clients to notice you can make the difference between getting a job or not.  I also suggest studying 7 habits of successful people
On freelancing job sites you're just another profile, by having your own freelancing portfolio, potential clients can see who you are and trust you with their projects. Make sure your profile should not conflict with your portfolio.
8. Excellent branding opportunities
There's a difference between bydojo.com and guru.com/profiles/2727 for instance. Your own portfolio allows you to set up a professional brand and promote it. In my case I'm 'dojo' in most forums, on my blogs and even my company is called Dojo Design. I have been using this 'nickname' for more than 13 years, so you can guess how strong my brand grew.
I like creating strong profiles on my favourite freelancing job sites and delivering good services, but the best thing I could do was to set up my portfolio. I'm driving traffic towards it from the freelancing sites and also from the forums/blogs I post on. Over the years, this proved to be an excellent move.