How to Maintain Rental Property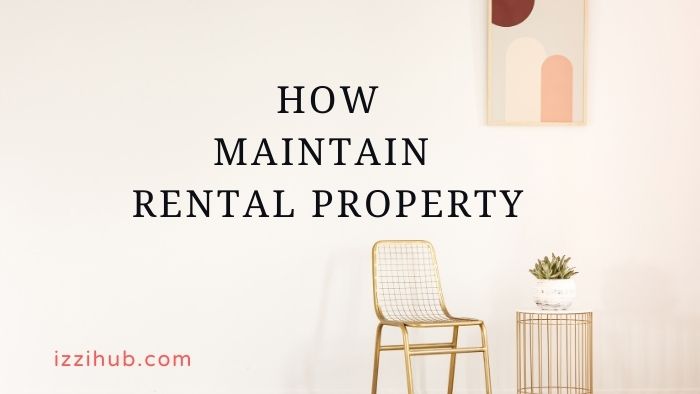 As a property investor, proper upkeep on your rental properties is essential to making a profit, avoiding bad online reviews, protecting the value of your investment and attracting new tenants.
Are you doing all you can to keep your rental properties in optimal condition, and are you taking action to make this burden as painless as possible? While you could put all property maintenance tasks in the hands of a property management company, there's always the option of doing the work yourself or at least coordinating the maintenance yourself. If you can manage the extra time, then the possibility definitely exists to save money or even increase the income that your properties bring in.
These ten tips focus on common (and not-so-common) preventative maintenance tasks, which will ultimately lower the cost of ownership and reduce the amount of risk involved in real estate investment.
How to Maintain Rental Property
1. Keep the home's exterior painted. Wood softens and disintegrates in the elements, so make sure all wood on the outside of a home is painted — or protected with metal siding or other low-maintenance alternatives.
2. Slope the yard away from the foundation. That will allow water to run off as it should. Fill holes that could impede the flow of water, and make sure all ground drains are cleaned out.
3. Keep the roof and gutters in good order. A leaky roof will quickly anger a tenant and damage a home inside and out, so keep a good roof on your rental properties and make sure you have functional gutters.
4. Seal windows and doors. This makes the home more energy efficient for whoever is paying the utility bills, but it also prevents water from entering the home and rotting the wood.
5. Check the chimney regularly. While having a fireplace in a rental property may help attract tenants, it's an additional maintenance liability. You may prefer to close up the chimney and install a safe decorative piece or an electric fireplace.
6. Keep an eye on trees. If you're lucky enough to have big trees at a rental property, consider them assets that will help keep the property rented. But remember, dead limbs can fall and roots can damage the foundation.
7. Make sure the HVAC system is working right. Have the heating and air conditioning system checked once or twice a year, and change filters monthly. Make sure weeds and debris don't block outdoor units and that dirt and clutter don't interfere with indoor components.
8. Examine the crawl space yearly. Check for frayed wires, plumbing leaks, signs of insects and rodents and anything else that could cause a bigger problem. Bring wiring up to code, and eliminate unused wires and pipes.
9. Establish a "call" list. Getting a call from a tenant that something's wrong is always a hassle, so keep a list of trusted contractors who can handle problems for you if you're not in town or can't be bothered at the moment.
10. Create a maintenance schedule. Put these and any other maintenance issues you feel are important on a schedule — even if you have only one rental property. Then, you'll be less likely to forget crucial repair and upkeep tasks.
When you keep your rental properties in great condition, tenants, neighbours and your pocketbook all benefit in the long run.
Short Summary to Maintain Rental Property
We are accountable
With more care, we can save money from any penalty
Feel like our own Property
Its shows our Ethics
Avoiding from any dispute which hurt our image in the market.