How to Maximize Sales With Your Appealing Menu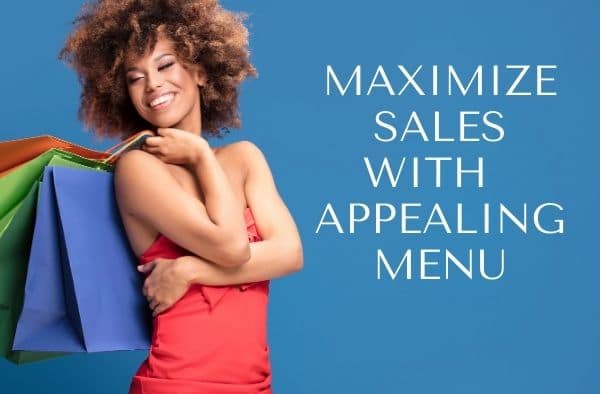 Next to media advertising, there are certain aspects of your restaurant that have to sell. A restaurant has to be self-promoting. This applies to everything from a clean, well-lit parking lot to an immaculate interior and professional appearing employee force. Nothing, however, sells your food inventory for you as well as your menu. It is possible to obtain more profit per sale with a well thought out and arranged menu. If you noticed that all of the concepts mentioned involve a large degree of visual appeal, you are a very sharp reader.
Eye Appeal
An appetizing image of deliciously cooked food, colourfully arranged with hot steam rising from it is enough to make the mouth water. A menu filled with these kinds of images goes a long way to ensuring that your customers will have eyes bigger than their stomachs. The idea is to sell as much delicious food per customer as possible to increase sales and bolster your bottom line. Variety, texture, and colour should all work hand in hand to make your menu as attractive as possible.
What Looks Good Sells Good
Some foods do not look well together. Grainy foods, like rice dishes, do not look well with pulpy food like mashed potatoes; however, if you plop those mashed potatoes down next to a generous portion of sliced beef and drizzle steaming brown or white gravy over all of it, you have a winning combination. Most customers eat with their eyes before they eat with their stomachs. Make sure that your menu highlights higher-priced menu options and foods that earn more per serving than others do to maximize your profit potential.
The Seasonal Approach
You will have many customers who look for seasonal items. Knowing what food comes into its own and when, and taking advantage of that information by printing your menu with images of these items in all of their glory will net results. Many times, displaying these dishes next to whole pieces of the fruit or vegetable that they consist of is as attractive as it gets. This is particularly true of the dessert menu, which should be an entirely separate entity. If you serve deserts, they should have an amazing menu of their very own, presented with the main menu upon seating, to entice orders in advance of a filling meal.
Strategic Placement
When people order from a menu, they most often order off either the top or bottom of the menu. The centre of a menu column is jumbled and harder to read. It should consist of your lower priced items. Another way to generate profits is to create speciality items that are unique to your establishment. You build customer loyalty by creating something delicious that no one else can offer. You can also charge a little bit more for these items than well-known classics.
Experiment
The Internet is filled with amazing websites that offer helpful advice on how to maximize your menu's potential. Be wary of amateur websites that do little more than speculate and do not be afraid to experiment. Often, introducing an experimental menu to one section only for a week is more than enough to provide you with information. The more diverse the food inventory in your restaurant, the better.