Interpersonal skills for Resume and in Workplace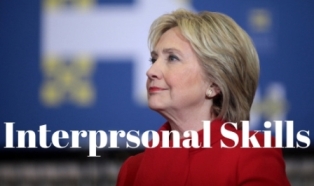 Interpersonal skills consisted of all those skills which are used in our day to day life. The concept of interpersonal skills exists at the time when we communicated in a group or with individuals. Interpersonal skill is very important for all type of business relationship professional and personal lives. All those peoples whole have strong interpersonal skills are considered very successful in each leading of business and personal lives.
What are the interpersonal skills?
Interpersonal skills are used as every walk it creates strong emotional intelligence. Interpersonal skills which are in personal context are attributes that are used by management to understand what motivates employees and how they used their knowledge for the achievement of their best result for their success.
When we make a transaction into the world the interpersonal skills play an important role in receiving and sending the message. There are different interpersonal skills that are used at workplaces. These are all varying in degrees according to their workplace and their level of responsibilities. For the success of every workplace employer mostly chose those employees who have strong interpersonal skills. The success of business in a sole proprietorship is based on it.
Why do interpersonal skills matter?
Interpersonal skills every business make easy without interpersonal skills everyday business would be considered very complicated. All aspects of communications make every business easy. Every type of business involves management and interaction with a different type of people. Interpersonal skills play a vital role to perform this job, during the job interview, every recruiter check candidates have strong interpersonal skills and also suitable for the working environment.
What is the key inter personal skills?
Self-confidence: The self-confidence level is very supportive for every employee in the workplace for their reorganization. Self-confidence is demonstrative of how you approach various situations and how to deal with both negative and positive environment. Work Ethic: Strong work ethic of employees very successful for them. The work ethic of employees distributed into three stages:
Professionalism
Respectfulness all workplaces have a requirement to work under the pressure of someone. Interpersonal skills help them to gain more respect from their employer due to the effective ethic workplace.
Dependability it's treated as a strong work ethic. When employees are well prepared and perform their work effectively on a regular basis then they will receive more respect from their customer, employees and other persons.
Relationship Management At every level into business employers needs to manage the relationship with their customers, all types of partners, and client, etc.
The receptiveness of feedback: Receptiveness of feedback can help you to develop both professional and personal feedback.
Body language Nonverbal communication such as facial expression, eyes contact, gesture and posture according to a different business situation. The use of body language such as gesturing, facial expressions, eyes contact, posture and tone of voice are all part of verbal interpersonal communication. They are able to effectively communicate to family, friends, group team colleagues, customer, creditors or clients.
Interpersonal skill play a vital role in every field of life education, social gathering, personal lives or any work of life.
Listening Successful communication process you must to listen carefully if you have not effective listening power you will fail.
Collaboration Work collaboration help to business increase the productively and reputation of the business.
Showing Appreciation In every workplace, All employers recruiters those employers who show their appreciation toward their workplace.
Positive Attitude Successful business communication is strongly related to the positive attitude of works.
Which job required skill?
These are the following jobs which are required interpersonal skills such as:
Property
Brokers
Medical profession
Financial planning
Sales
Essentials of interpersonal skills
Effective communication skills included listening and expressing feelings and emotional thinking with others. Interpersonal skills involve the ability to give and receive feedback. It's enabled human beings to work well in the teams or groups.
To improve personal and professional relationship
To enhance employment-related skills
Increase team and group work in college and all professional field of life.
Interpersonal skills enabled to share the workload with each other.
Those personals who have successful interpersonal have the best awareness to effectively commission with others and also improve your weakness and grow up you very high.
What skills are treated as a self-assessment for checking the weakness and strength of persons?
Interpersonal skills are developed at childhood and subconsciously.
What skills are natural and we make them perfect with the passage and our growth.
When we developed good habit then we are able to feel fine for ourselves and when we developed bad habits it's considered as a failure of business affairs and relationships.
These skills are considered as better learning and of the professional affair and personal lives.
Interpersonal skills consist of social skills, soft skills, people skills and life skills interpersonal skills are very helpful for personal decision making and problem-solving and also ensure the success of work in a group, a team and emotional intelligence of the people.