Entrepreneurship Definition Characteristics And Process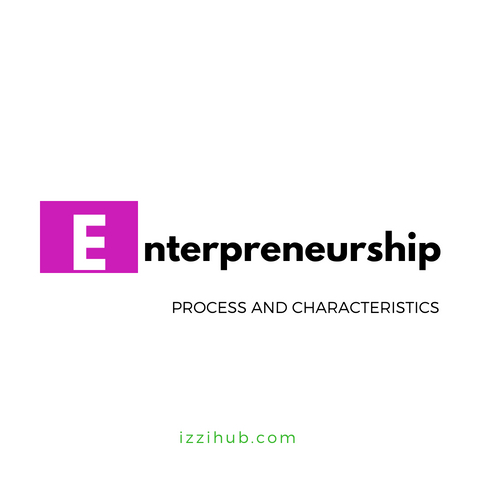 It is the process of Entrepreneurship, start from creating a business idea, implementing the idea in the shape of starting it and then running and developing a business not only with available resources but also with creating new ones. Here Meaning is producing more and more results by using fewer resources. Sole trader ship is a simple example of Single Entrepreneurship in shape by the individual organization. It is an act of an Entrepreneur.
Definition of entrepreneurship
As per Jean-Baptiste Say: "It shifts economic resources out of an area of lower and into an area of higher productivity and greater yield."
Entrepreneurship Process:
Trading Example: A new business is started of selling mobiles as the whole seller; Here Idea is to start a mobile centre, then starting a business at the place, where there is a market gap or at the place where already a mobile market but you are providing the qualitative and low-cost services to customers. It's Not only running the business but also doing efforts by utilizing available resources for the growth of the business.
The difference between a simple business process and it is that it involves a creative, sharp, intelligent and skilled mind. In Entrepreneurship, there is a hunger for success and development for making the business name.
Define entrepreneur and entrepreneurship: The process of new business is called Entrepreneurship and who run the operation is Entrepreneur. When you focus on the mastermind of business activities then you are thinking about Entrepreneur but when you are looking at what are to be done or happening in the shape of trade activities then you are looking at entrepreneurship.
Characteristics of Entrepreneurship
Have Creative Ideas.
risk-taking for minimizing cost and maximizing profit.
Best utilization of time.
Committed to assigning the task.
Confident activities whether decision making or operation
Innovative in decisions and operations
Can Deal With All Ethical Business Management issues
Have strong Ways of knowing
Entrepreneurial resources
Creative Mind
Skilled and Technical management
Land and Bidding
Finance
A strong and effective accounting system
Plant and Equipment