Save on Marketing Without Risking Your Revenue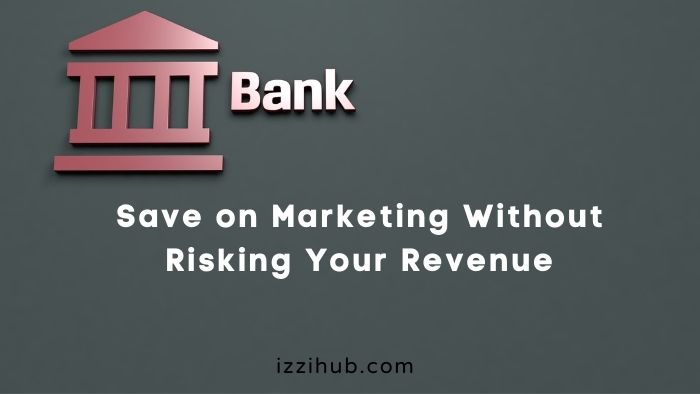 Every good business owner knows the importance of keeping costs low; the less money a business is spending, the greater their cash flow will be and the bigger the likelihood of turning over a good profit.
However, many businesses become so focused on cutting costs, they end up putting the company at risk. After all, it's impossible to hit sales targets and create revenue if you don't have any customers!
This is why, when it comes to marketing, it's vital to be very careful when it comes to deciding which are the areas where you need to spend less.
We've listed some of the best ways to reduce the amount that you spend on your brand's marketing efforts without putting your bottom line at risk.
Tip #1. DIY:
Any good business owner will understand the importance of outsourcing work that's going to take them longer than it is worth to complete on their own.
This is especially important when it comes to marketing, since many marketing strategies require some pre-knowledge or training, for example, SEO and social media marketing can quickly become a disaster when headed by somebody who has little idea of what they are doing.
On the other hand, doing it yourself can be an excellent way to cut costs if you are sure that you can do a good job.
For example, when it comes to strategies such as offline marketing, there are free online tools and free flyer templates that you can use to create a professional design to grab the attention of your audience, without the added price tag of a professional designing and printing service.
Tip #2. Get Rid of Waste:
Since the world of marketing is subject to constant change, you can bet that after a while, strategies that used to work amazingly will end up having little to no effect at all.
This is where many businesses end up spending too much money on their marketing efforts; for example, perhaps you've noticed that guest posting isn't bringing in as much traffic as it used to, but still continue to spend money on it in the hope that it will improve.
Constantly re-evaluating and going back over your marketing efforts will give you a better idea of what is working and what isn't doing so well; this will allow you to get a better idea of where the cuts should be made.
Tip #3. Encourage Customers to Talk Positively:
Many business owners spend huge amounts of money on marketing strategies, however, it all goes to waste when potential customers find that there's little in the way of reviews from other customers about your brand.
Even worse, if the only reviews out there about you are negative, then investing in all those swanky new marketing strategies is going to be a waste of your time and funds.
To achieve the best results, it's important that you first get to the bottom of the issue and fix it.
Word-of-mouth is still one of the most powerful methods of marketing a brand, however, the difference today is that much of it goes on online, therefore customer opinions quickly become public information.
Rather than investing in more marketing strategies, make investments in improving the customer experience, so that you can increase your chances of getting glowing, 5-star reviews that will encourage potential customers to give your brand a try.
Tip #4. Consider Outsourcing:
While DIY is great for many business owners with a plethora of marketing tasks, there are times when you'll need to accept that hiring a professional is probably going to be your cheapest option.
Often, many business owners get caught up with trying to do as much as they can by themselves in order to save money, however, this could end up damaging your business significantly.
Today, the world of marketing is increasingly cut-throat, and when you're up against some tough competition, it's crucial that mistakes are kept to a minimum.
Sadly, if you are an entrepreneur who has little knowledge of marketing methods and strategies, your risk of making costly mistakes is going to be greatly increased.
So, make a list of the things that you can and cannot do on your own, and hire people in the know to take on any tasks that you think you'd struggle with.
The investment is certainly worth it over the long term, and it'll give you more time to focus on other important factors, such as cutting costs in other departments or increasing employee satisfaction.
Tip #5. Focus on Your Online Presence:
When it comes to cutting costs with marketing, it's important to make sure that when you are spending money, it's going to the right places.
Today, one of the most important marketing strategies for businesses of all sizes is their online presence, whether you're in the Business to Business (B2B) or Business to Consumer (B2C) sector.
However, your online presence is much more than simply setting up a company website and hoping that visitors click through to it. To be successful and gain an edge over your competition, you will need to build a name for yourself online, which requires being present across a range of different platforms.
For example, let's take social media – with millions of users on Facebook alone and easy access to the app for most of us on our smartphones, it's quickly becoming the go-to place for potential customers to search when they want to find out more about a brand.
But, don't just rely on social media alone to build your online presence. There are many other strategies that you can use to establish your brand as an authority online, for example, through a business blog which provides interesting, educational and shareable content to your readers.
Keeping costs to a minimum is important for business success. However, there's a fine line between spending as little as possible, and not spending enough! With these strategies, you'll be able to make sure that you're not losing money on marketing, without risking losing profit.