8 Tech Advancements Every Finance Person Needs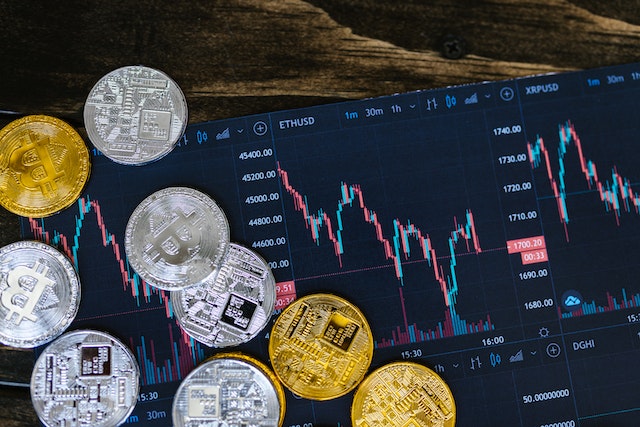 Technological evolution has immensely influenced business operations. Today, most financial institutions and departments are witnessing a digital transformation causing a complete overhaul from the traditional ways of addressing financial matters. As a financial expert, incorporating the latest technological advancements in your operations will not only boost your productivity but also assist you in fostering a long-term customer relationship. This article will guide you on the top eight tech advancements every finance person needs.
1. Artificial Intelligence (AI)
Technological advancements ensure efficiency and effectiveness in your services as a financial expert. Artificial Intelligence is necessary to handle tedious jobs that will take longer to crack and finish. With AI, you can reduce the number of human labor and reassign the same duties to machines. The AI algorithm systems are well programmed with minimal error margins compared to human errors. And because of the reduced error cases, AI helps you manage production costs while increasing production.
2. Automation
The emergence of Robotic Process Automation (RPA) has quickly fixed complex and time-consuming tasks such as data collection and analysis. In the past, consumer data collection and analysis were cumbersome and involving. However, thanks to new technology, finance and accounting have become more straightforward and structured. You can opt to use the automated system to collect valuable data that will play a significant role in your financial decisions. Additionally, with the help of automated futures trading systems, you can comfortably keep track of any given market algorithm without frequent monitoring of market trends
3. Digital Payments
Digital payments boost online service delivery. Digital payment methods have risen more so during the outbreak of COVID-19. The majority of consumers are migrating from the traditional ways of making payments to the contactless ways. These methods are not only fast and safe, but they are also more convenient. Incorporating digital payment methods will help your company reduce production costs by minimizing the need to employ cashiers.
4. Blockchain And Cryptocurrency
Instead of the traditional voluminous ledger books, technology has helped to develop a more reliable and effective ledger system known as the blockchain. With blockchain, you can securely record and store customer details. In addition, blockchain digitalizes ways of keeping company records with a definite pattern of tracing the records.
Cryptocurrency has redefined and enhanced transactions without involving a third party. Blockchain and cryptocurrency have brought new trust among traders. Companies can make their payments via different cryptocurrencies without fear of government interference.
5. Tokenization
Tokenization refers to converting important assets into tokens then stored on the blockchain. Financial tokenization encourages your clients to use financial services and quickly yet effectively access the capital markets. The movable assets can either be tangible or intangible. Ideally, tokenization minimizes risks such as data breaches and red tape. Besides, it builds strong trust between you and your clients.
6. Advanced Computer Power
The latest technology has introduced more advanced and powerful computers with crazy data processors. Furthermore, with the need to collect, analyze and store big company data, you will need to use a device with adequate storage and proper computing capacity. The latest computers will unburden your loads and boost efficiency in your work as a financial expert. Go for devices with safe and reliable data storage systems, such as cloud storage. Cloud computing system transforms your data storage method and ensures the data are well protected from intrusion.
7. Mobile Banking System
Mobile banking systems streamline transactions across different sectors. This method of transacting over a mobile device has made payments simple and fast since it works on automated platforms. When you incorporate a computerized payment system like mobile banking, your clients can easily access your banking services and any other accounting services. Mobile banking reduces the risks of physically walking around with money that might expose your customers to theft.
8. Digital Wallets
Digital wallets allow for contactless payment systems. With such a system, your customers can monitor and take charge of their credit card details and use the card more conveniently and safely. Digital wallets secure your payment information by creating a password that keeps you safe from scammers. Introducing digital wallets in your company will generate more revenue since your customers can conveniently and safely shop without fear.
Technology is surely determining the future of businesses. With the emergence of new ways of collecting, analyzing, and storing data, most companies with the right technology will thrive in the competitive business world. Therefore, as a financial expert, identifying the right technology for your service is key to the company's progress.