General Ledger Entries Format with Example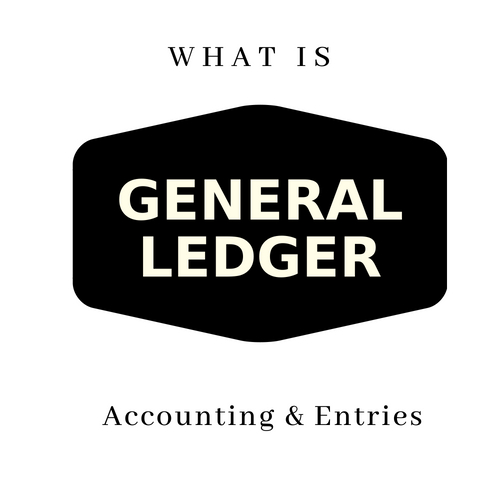 A general ledger is also one of the basic books of Accounting. After a transaction entered in the journal, it is prepared. Both books are updated on daily basis. Difference between these two is, Day book is prepared with every transaction in the single book without creating an individual account.
On the other hand, Ledger is prepared with a specific single chart of account. Day book shows the whole summary of all chart of accounts, But in Ledger all chart of account show their summary with a separate account. For example in Assets Ledger, only entry of assets are shown in this T-Account .
When assets will be purchased they will appear int he debit side and when sold it will be posted in Credit side. Cash ledger is prepared with separate accounts. The main advantage is that anybody can check the exact balance of specific head of account. Like how much Cash we have. How much accounts receivable and payable.
A general ledger is, which assist to the Income statement and balance sheet. Both are prepared on the closing balance of the head of accounts at the end of every. Every chart of account should have a ledger. By using accounting software, an organization can check any time it's all updated record even financial statements.
Why use General ledger
Demand and backbone of the accounting system.
Assisting with financial statements and Trial Balance.
An updated record of every chart of accounts
Easy and quickly get information about the specific head of account
Real finance of picture with every account.
Helps for taking corrective measures for controlling the expense, stock inventory, Debtors, Creditors
Helps for minimizing the threat of fraud.
General Ledger Chart of Accounts
There are few Examples of Chart of accounts. You can get detailed information on the Chart of Accounts from Accounting terminologies or Chart of accounts article.
Assets
Cash
Account Receivable
Account Payable
Capital
Drawings
Revenue Expense
Capital Expenditure
Sales
Purchases
Discount
Liabilities
General Ledger Accounts Examples
Accounts Examples are as mentioned below on the basis of Journal Entries Example.
General Ledger Template