Annual General Meeting Agenda of a company 2021 Guide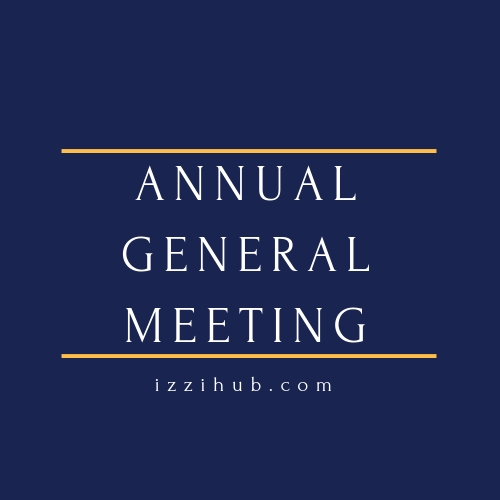 Annual General Meeting (AGM), as its name, indicates the meeting of general members yearly. General members are included the directors and shareholders of the company. It is the legal requirement of the companies act to conduct the AGM every year.
The basic purpose of that meeting is to show the results and summary of the business to the owners (shareholders). How much the company has updated worth, audited financial Accounts, Profit and Debentures, Appointing new director, the hiring of auditors, Reserves, Borrowing and company affairs.
What is Annual General Meeting, Purpose and Procedure
As you know the company is a separate legal entity, Owners are shareholders of the organization. For the protection of them, the regulatory authority makes it mandatory to hold the Annual General Meeting every year. Where shareholders should be updated with the current scenario of company business. Members can ask the question if they have any query or need clarification.
Statutory Requirement for holding Annual General Meeting (AGM)
There should be less than a 15-month duration in each AGM
AGM Should be held every Year
The first AGM should be held within 18 months after the incorporation
Notice of the meeting should be delivered before 21 days (Anyhow short period notice may be accepted with the consent of all members) with time, date and venue.
The notice must be in a formal way, written with agenda and according to the article of association along with standard financial statements of the year, along with the agenda. So the shareholders come to the meeting with preparation.
If the company fails to conduct the AGM, members may call through DTI.
AGM Should held with a minimum Quorum requirement.
The basic requirement of proxy is fulfilled as per the Article of Association.
After fulfilling the basic requirement of holding AGM, the meeting will start at the given place with the given time with minimum quorum limits.
Procedure for AGM
The chairman (President of the board usually) led the meeting by stating the start of the AGM
Discusses the previous year's AGM meeting Minutes
Apologies for the absent members, directors with the reason of important personalities
Presents own reports regarding the business management and activities
Financial statements are presented with horizontal and vertical analysis briefing
Company secretary prepare the minutes of the meeting with the detail of points discussed, and attendance of the members
Election of new board member and auditor
Points are discussed as per the given notice
Question and answers of the participant
Guest member (if any) is asked to speak and express his ideas
Adjourned meeting with an announcement
The company secretary prepared the minutes of the meeting and delivered to all members