Why Gojek Motivates Millions of Entrepreneurs?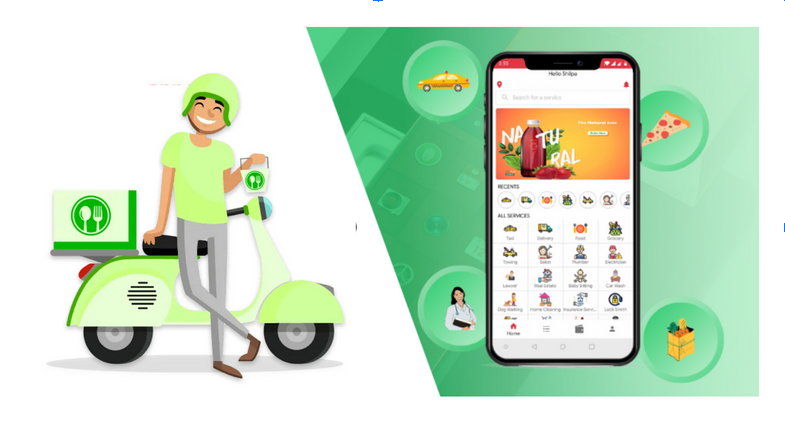 Nowadays, due to the epic requirements of super apps, there is a bit of trouble for business owners to survive the trend of these applications among the customers. Although many big names are present in the multi-service market, but Gojek continued to grow its revenue and customer reach considerably.
For entrepreneurs to make their business successful, they need to transform themselves into multi-service apps, as they are in significant demand amongst people. Especially by following the model of the Southeast Asian giant, Gojek. It is an Indonesian organization providing different services to consumers.
Here, you will gain information regarding Gojek, its growth timeline, and certain advantages that drive startup owners crazy to build a Gojek-like solution for their enterprise.
So first, let's gain information regarding Gojek.
What is Gojek?
Gojek is an organization situated in Indonesia and is headquartered in Jakarta. The firm was founded by Nadiem Makarim, Michelangelo Moran, and Kevin Alluwi in 2010. The company is currently offering multi-service and is operating in 8 countries. To know further details and its growth, refer to the section below.
Growth Timeline of Gojek
Starting from the year of foundation, in 2010, the company started its business with a troop of 20 drivers, serving a couple of services:  ride-hailing and courier.
Later, the company earned some fame among the localities, and it went on to add different services. In 2018, the corporation came up with 18 additional services and 2 new upcoming ones.
With further advancements, the company is currently offering 20 different services and is known as the 'Unicorn of Indonesia.' Now, Gojek has 29 million monthly active users in 2019 across Indonesia alone. And has started heating up its surrounding regions, as clearly displayed in the following figure.
Source: Statista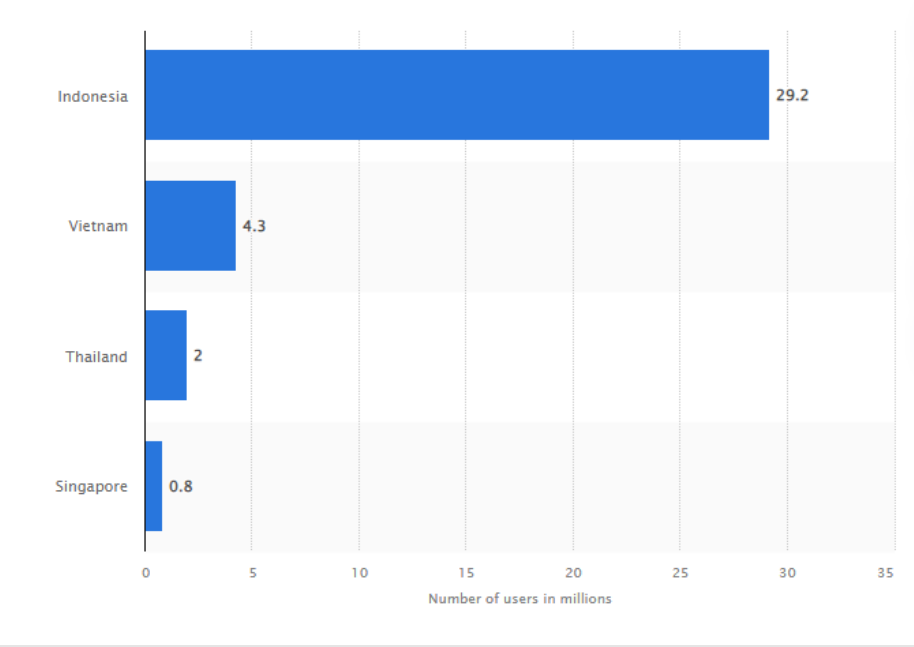 Having reached such a tremendous figure of installs, it is clearly evident that Gojek must be generating a sufficient amount of revenue. Also, the valuation of the company went on rising and was lastly valued at $11 billion in 2019.
Recently, in 2020, the institution launched its new product GoStore, which supports medium and small-sized startups in establishing their stores online.
Thus by witnessing the success of Southeast Asian Player, the local entrepreneurs are inspired to create a gojek clone app for their ventures to stay afloat in the market. As they get several advantages from its unique features in their ventures that are mentioned next.
Specific Advantages of Gojek-Like Multi-service Platform
A Gojek-like multi-service platform consists of a smooth flow of functions between its stakeholders, which helps entrepreneurs to perform several operations and accomplish tedious tasks easily, along with some benefits:
Easier Management
The entrepreneurs who have registered their ventures into a platform can simply run and restructure business easily at their fingertips, as they can complete every task because of access to each enterprise vertical, which includes managing users, approving/disapproving partners, analyzing earnings of business and employees, generating sales reports, etc. All these works can be accomplished by using a  Gojek-like app, which in the end results in enhancement of management.
Increased Scalability
In general, scalability means how much a system is capable of increasing/decreasing its performance. Similarly, the business' scalability can also be made better through a multi-service application similar to Gojek, as the venture can handle any size of traffic through a solution than a previous conventional approach. Also, the functionalities of the platform can be modified according to the needs of the enterprise.
Higher Business Reach
Due to effective marketing techniques and specifications embedded into a solution, the venture can increase its reach as there is an option of adding cities/countries being provided to admins. They can operate their ventures in multiple cities or countries and can increase their reach among the users. Also, the marketing strategies are ones that drive significant traffic towards an enterprise as the admin can share a post on social media platforms, as people majorly spend their most time on these applications.
Better Consumer Service
For a business, customer service is an important aspect in a way that it contributes to customer retention, which is far more beneficial than customer acquisitions and so on. This is how a Gojek-like multi-service platform gives improvised customer services in comparison to the single service platform. Besides comparing a traditional approach, users can access unique features and functionalities within the app. The other reason behind better consumer service is a large number of partners willing to earn extra money by enrolling themselves in a solution that helps enterprises to reduce the hassles of assigning delivery to providers.
Diversified Revenue Channels
The entrepreneurs can generate significant revenue as they get various revenue streams from Gojek similar platforms. By using a solution, the admins can charge different types of taxes from their stakeholders in a meager amount and can earn significant money. Also, they are allowed to decide the charges as per delivery distance which adds an additional revenue channel for admin.
Improved Business Accuracy
Now, as entrepreneurs can perform all the tasks of their enterprise remotely and rapidly, it results in raising the accuracy of business, as executions of several functions can be made way smoother than ever before. It is because the toil and hassles of admins are cut-off considerably. Besides, scopes of manual error are also reduced substantially. Only the possibility of technical glitches exists, which occur occasionally.
Hence, these are certain perks that entrepreneurs receive by getting their venture enabled with a multi-service platform. Apart from this, people also prefer to utilize these solutions in their lives to make them simpler.
Ending Words
As super apps hold the tremendous demands of people. The entrepreneurs planning to begin their ventures online are eligible to take advantage of these requirements by launching their multi-service solutions in the market. As their enterprises may receive a spontaneous rise in a market as they would absorb the needs of users and get their jobs done rapidly. Therefore, it suggests that shifting to an online business offering multiple services is a safe bet as per the current scenario.